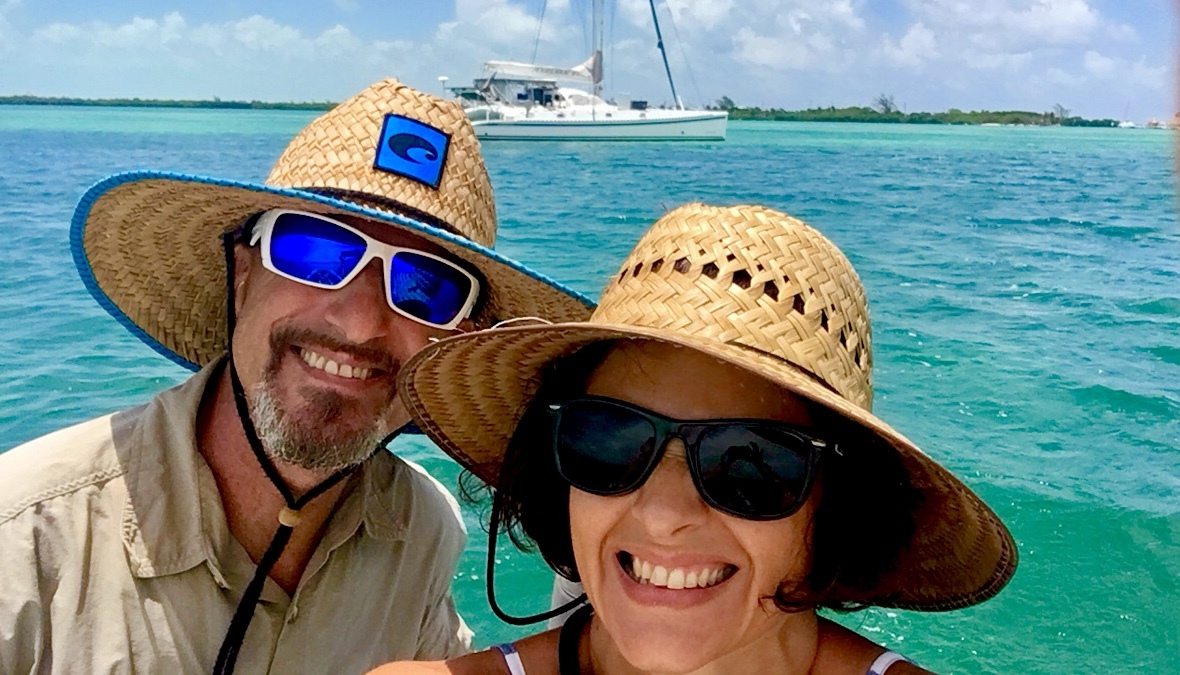 Giambattista & Valentina, your host, arrived in Belize with their catamaran.
From the shores of the Mediterranean Sea to the Pacific Ocean, trough Galapagos, Easter Island and Patagonia, they pushed their catamaran Angelique II as south as the 65 degrees of latitude, reaching in February 2016 the Antarctic Polar Circle (the first catamaran in history). After 10 years and more than 80.000 nautical miles they decided to settle down.
The time spent sailing Belize allowed them to discover this beautiful Country, rich in history and nature and especially Caye Caulker, a tiny little island with no paved roads and no traffic lights. They felt in love with the Tree Tops, one of the older hotel in the Island which they bought and completely renovated.
Before turning himself in a full-time sailor, Giambattista was executive of several international companies. He has also been a professional racing car driver and in his palmares we find several national and international titles. Valentina is a photographer in love with nature which is her favorite stage for her photos. With a degree in Advertising Graphics, she worked for various advertising agencies and media companies.